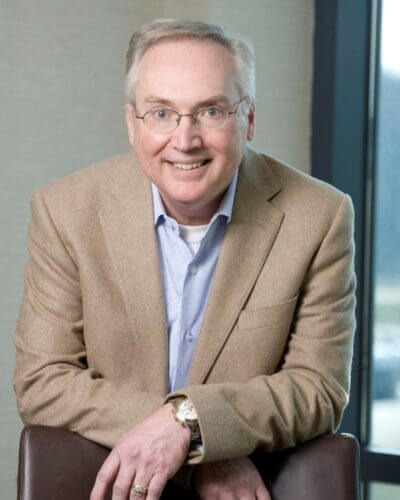 By David Williams, CPA, MPH, FHMA
Partner – Carr Riggs & Ingram, LLC
Wow!  How do you even begin to describe the tumultuous 2020?  A year that was filled with politics, a Public Health Emergency,  a pandemic, a soft close of the economy, politics, over 330k+ lives lost attributed to a deadly virus, more politics, health care providers stretched to the limits, (yes) more politics and funds to assist with this never ending CO(corona)VI(virus)19(2019. As I'm writing this on the 28th of December I am anxiously awaiting 2021 and the hope it brings with the vaccine on the horizon and including more information coming out daily about treatment for those of us who have or will contract COVID 19.
What does the health care landscape look like for Mississippi in 2021?  I'll take out my crystal ball and provide some insights and observations.  Ultimately, we can look back in January of 2022 and see what actually came to fruition.  Please no snarky emails next January and I promise I will return the favor and not say "I told you so". Deal?
Mississippi
Our State's hospitals rendered over $600mil in uncompensated care in 2019, projections provided to the Mississippi Hospital Association (MHA) indicates waivers on Mississippi Medicaid could reduce that cost by 40 to 50 percent.[1]
SFY 2021 Mississippi Hospital Access Program (MHAP) [2] the Hospitals are scheduled to receive $533mil in payments made up by two components – Fee Schedule Adjustment of $318mil and Quality Payments of $215mil.
Mississippi Medicaid Disproportionate Share Hospital Payments (DSH):  With the passage of the Consolidated Appropriations Act of 2021 (CAA), scheduled DSH cuts have been eliminated until FY 2024.  Consequently, the SFY 2021 DSH payments to hospitals will be approximately $224mil thereby escaping what would have been an otherwise reduction of $81mil for SFY 2021 and additional proceeding years.
Mississippi Hospital Assessments: The reduced FMAP that was part of the CARES Act relief legislation has reduced the tax burden on Mississippi hospitals. After adjusting for the DSH cut delay, hospital assessments for FY 2021 are still expected to be significantly lower than historical levels.
The Mississippi State Plan is being opened this year and MHA in collaboration with other healthcare provider groups have provided several recommendations for the benefit of providers that include – covering additional low income wage earners, extended benefits for pregnant women and an expedited appeal process with Medicaid in order to provide more certainty with cash flow in future periods.
A concern for our governmental Nursing Homes is the consideration by Mississippi Medicaid to move nursing homes into Managed Care Organizations, the unfortunate consequence of this action would be the elimination of the Nursing Home Upper Payment Limit (UPL) for these facilities.
Finally, as competition for patients continues to heat up, Hospitals must keep an eye on legislation that would eliminate the current Certificate of Need (CON) for services. Hospitals have felt the impact of reduced payments through site neutral adjustments and if more facilities open there is a risk that safety net facilities may be left with uninsured or under-insured patients in many instances.  Maybe, I'm wrong on the impact but it is worrisome to me.
Federal – COVID[3]
The current Public Health Emergency is scheduled to expire on January 20, 2021. This will probably be extended since the case rate is still high and funding dates have been extended until the end of 2021.
Single Audit Guidance – Good news and bad news. For those facilities with year ends before December 31, 2020, the reporting requirements have been deferred until 2021.  It should be noted that certain disclosure requirements will be needed for those facilities.
Accelerated Payments – Providers that received accelerated payments will begin repayment of those funds unless legislation delays or changes the nature of the repayment.
HHS reporting requirements – The first reporting due date for providers who received at least $10k in provider relief (PRF) payments is scheduled to be February 15, 2021. Considering changes made in the CAA concerning eligible damages, HHS has currently not changed the current reporting schedule.
Federal – Medicare
Additional pricing transparency requirements start on January 1 as well as the additional coding and documentation requirements under the Outpatient Prospective Payment System (OPPS). Here I will prognosticate that some providers will see a slowdown in payments as well as a new area for coding audits by regulators.  Time will tell if they come to pass.
Continued Pressure on hospital outpatient services – This is by far my sleep disrupter! First, it was restrictions on provider-based (PB) criteria, followed by reductions on PB payments, then price transparency and now, elimination of inpatient only procedures.  All of these have the same intended consequence, squeeze hospital outpatient volume and margins and infusing non-hospital providers into this space.  Even more troublesome, it is not just Medicare making this push but also many commercial payers.  On its surface, the policy argument for this approach sounds appealing considering technological advances and the power of consumerism but deeper considerations reveal a staggering policy void.  One must consider that the reason most hospitals were compelled to expand their outpatient services was to subsidize their inpatient reimbursement shortfalls.  In other words, the hospital had to generate additional revenue streams to cover its fixed cost of operation.  Furthermore, it is a sure bet that despite these aforementioned initiatives there is one payer group that hospitals will inevitably retain known as self-pay.  Somehow these new outpatient providers will find a way to unload these "unprofitable" patients on hospitals.  All of these facts ultimately beg the question from a policy standpoint – how do hospitals cover this fixed overhead once policy makers have successfully wrestled this necessary revenue stream from traditional hospital providers and how does that position hospital readiness when the next pandemic strikes?
Audits and Desk Reviews – Medicare Bad Debts – Geez, if a provider can't collect a debt doesn't that make it a bad debt for Medicare Allowable purposes? If only it was that simple – periods of collection, character of the debt, nomenclature of the debt as well as other nuances should receive special attention by providers to minimize the disallowance by auditors.  Medicare Audit Contractors have signaled this will be an area of focus so don't say you weren't warned.
And now for some good news, sequestration has been deferred until March 2021 giving a few extra months to avoid the 2 percent reduction.
Federal – Medicaid
As mentioned above, the CAA deferred the reductions for DSH payments. While this is a reprieve for a couple of years, providers should continue to push for a permanent repeal of this section of the Affordable Care Act (ACA).  With a federal matching rate greater than 75% our Mississippi providers are disproportionately (pardon the pun) affected by this legislation.
Well, that covers a brief summary of some activity that is anticipated to occur in 2021.  But, as we know based upon our most recent year, the health care community must be prepared to adapt to the changing environment.  I would like to commend each of our providers for stepping up and serving us as individuals with the most respect and professionalism as anywhere in the U.S.  I'm definitely proud to say I know a lot you in the Mississippi health care delivery space.
[1] Mississippi Hospital presentation to Mississippi legislature October 2020
[2] Information obtained from Mississippi Division of Medicaid Model December 2020
[3] Information obtained from various sources of legislative acts with the most recent being the Consolidated Appropriations Act of 2021