On October 28, the FBI and U.S. Department of Homeland Security assembled a conference call with healthcare industry executives warning about an "imminent cybercrime threat to U.S. hospitals and healthcare providers."
An aggressive Russian cybercriminal gang known for deploying ransomware was preparing to disrupt information technology systems at hundreds of hospitals, clinics, and medical care facilities across the United States. Ransomware is a type of malicious software designed to block access to a computer system until a sum of money is paid. The FBI is said to be investigating recent attacks in Oregon, California, and New York that were made public last week. An anonymous source at one hospital said they are operating on paper because they are unable to transfer and view patients' current electronic health information.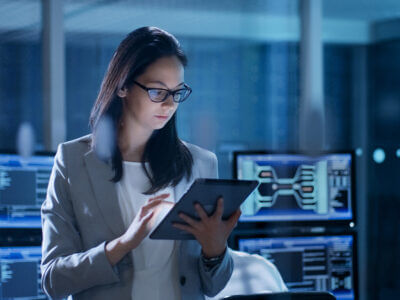 Federal agencies have warned that cybercriminals are unleashing a major ransomware assault against the U.S. health system. It is believed these attacks are designed to lock up hospital information systems, which could hurt patient care just as nationwide cases of COVID-19 are spiking. Not only is this a disruption and potentially expense to an entity, but it is directly affecting patient care. Ransomware attacks jumped 50 percent in the last three months.
Healthcare systems should shore up their cybersecurity without delay. To prepare for and mitigate any possible ransomware attacks, organizations should consider immediately taking the following steps:
Make sure your critical data is backed up and recoverable on a server off your network.
Remind your system users of social engineering prevention best practices. These include not clicking on links within emails from unknown or suspicious senders, never giving out your username and password in email or on the phone, etc.
Alert your information security monitoring teams or service providers about this threat.
Review your information security incident response, business continuity, and disaster recovery plans, and prepare your teams for possible action.
To learn more about BKD Cyber products and services, visit bkdcyber.com. For more information, reach out to your BKD Trusted Advisor™ or submit the Contact Us form below.
Additional Resources