Angie Buckley, RHIT, CCS, CPC
Coding Manager, Trilogy Revenue Cycle Solutions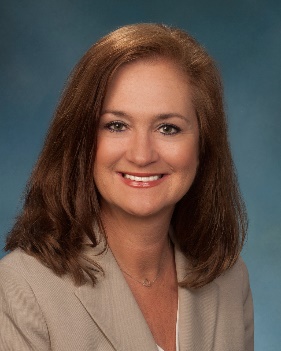 abuckley@trilogy-health.com
601-750-5390
It's been over 5 years since the 10th Revision of the International Classifications of Diseases with Clinical Modification (ICD-10-CM) came into play in the United States on October 1, 2015. This standardized reporting of diagnosis codes remains a regulatory requirement for facility and professional services and an important tool for gathering data in the healthcare space. It's important for revenue cycle professionals to remain diligent in awareness of yearly updates to support accurate claim submissions, timely payer adjudication and trending of data.
How Often is ICD-10-CM Updated?
The ICD-10-CM Coordination and Maintenance Committee (C&M) meets biyearly, typically in March and September to review new code proposals.  This Committee is comprised of representatives from Centers for Disease Control and Prevention (CDC), National Center for Health Statics (NCHS) and Centers for Medicare and Medicaid Services (CMS).  There is an opportunity for the public to submit clinical presentations on disease processes for consideration of new code creations at these meetings.  Committee meetings minutes and presentations are made available for public comments before implementation of new codes and guidelines.  October 1st each year is the golden date for most coding updates to ICD-10-CM.  However, as seen with the Pandemic, decisions to implement new diagnosis codes to capture more information can be made as needed.  For example, additional code specifications were added for COVID-19 on January 1, 2021.
In May of each year the ICD-10 C&M Committee closes the public comment period on all proposed codes that have been presented at the March meeting.  The CMS website continually provides ICD-10-CM updates and links to activities of the C&M Committee.  This is good time to review the proposed codes and begin the analysis of impacts to your organization.
Timeline Considerations for ICD-10-CM Updates
Enlist a Certified Coder to stay abreast of new code guidance from the CMS and CDC on a routine basis and share within the organization.
Maintain open communication with EHR and IT vendors to assure all new code sets are uploaded by the effective dates.
Prepare for Coder and Provider education of new codes.
ICD-10-CM October 1st Yearly Updates – Key Items by Month
ICD-10-CM October 1st Yearly Updates – Key Items by Month
ICD-10-CM October 1st Yearly Updates – Key Items by Month
ICD-10-CM October 1st Yearly Updates – Key Items by Month
ICD-10-CM October 1st Yearly Updates – Key Items by Month
May
July
August
September
October 1st
C&M Committee closes comment period for new codes to be effective October 1st
Final codes for October 1st are published by CMS
Order coding resources, i.e. updated ICD-10 books, references and training webinars
Educate Coders and Providers

Contact IT vendors for system update schedule
Verify new code set has been updated in all coding, billing and data repositories