Are you in need of a CFO or other financial director for your rural health system? Senior executives may not move on every day. But when they do leave, they're not easy to replace. Whether it's from within your organization or on the employment market, the best candidates rarely knock on your office door. They need to be found.
Still, a health system's many financial needs don't cease just because the CFO or other leader has left. In their absence, you may wonder: can someone already on staff step in to fill the role? After all, you may have managers within your organization with several years of experience.
While an internal candidate may possess an essential piece of the skill set, they may struggle with the CFO's more expansive and ever-growing role. When you combine today's changing regulatory environment with the backdrop of COVID-19, financial leaders are called on to do more now than ever before.
The modern healthcare CFO role has evolved.
Today's hospital CFOs (and their direct reports) must perform a wide range of duties including the planning, analysis and approval of capital and operating expenditures, all while driving revenue cycle optimization. Additionally, financial leaders are responsible for keeping up with new regulations and reporting requirements and providing strategic leadership with respect to the changing demographics of their local populations.
While cost reduction and financial planning are not new to healthcare financial leaders, anticipating and planning for the impacts to cash flow and healthcare delivery caused by a pandemic are. Unfortunately, these are skill sets many financial managers do not have and have had to develop quickly, under intense pressure.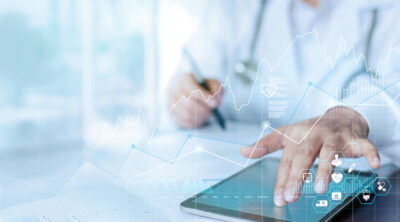 A direct hire always involves risk.
Health systems make significant investments to onboard and train executives, and their compensation can reach well into the six figures. In the event of a mismatch, the significant cost associated with new C-suite hire can make it difficult to change course and let them go.
Conversely, with an outsourced financial leader, the arrangement's costs are fixed and predictable. Hospitals don't risk revenue loss due to the training and onboarding of candidates, and your leader arrives ready to take charge on day one.
With the deepest pockets, large healthcare systems often have first pick of the best candidates. These organizations are likely to appear top-of-mind for CFO potentials and their recruiters. The unfortunate reality for rural health systems is that prestige pays.
That said, after years of working for medium and large institutions, some executives long for the freedom and challenge of serving a rural community, either as a full-time or outsourced executive. In many cases, an outsourced financial leader can bring both experience and enthusiasm to bear on your organization's challenges.
Outsourcing your financial leadership is a legitimate option.
The demand for qualified consultants and outsourced financial leaders is at a high point. Not only has the pandemic caused mass confusion with the rollout of state and federal government loan and stimulus programs, it has also changed the care delivery platform and shined a light on operational, financial and leadership deficiencies.
Many systems have leaned on the knowledge and expertise of outside firms to navigate the pandemic and address organizational structure and strategic issues. Some are outsourcing financial leadership positions and services to the same firms they've partnered with in the past.
An outsourced CFO can provide long-term or interim leadership along with expertise on a case-specific basis. Some hospitals have a leader in place and need additional expertise to augment their knowledge. Often perfectly competent CFO's can benefit from working on a limited basis with an outsourced peer who can extend their expertise into new areas. Ultimately, the goal is to provide your organization with the right skill set to meet your immediate needs, however large or small they may be.
By outsourcing all or part of the CFO function, hospitals can benefit from partnering with an organization that houses experts in a variety of industries beyond healthcare, including cybersecurity, construction, government services, financial institutions and public and middle market companies. Often, these thought leaders bring to bear a high level of applicable operations and regulatory knowledge well beyond what the average healthcare CFO can offer.
Leaders of all kinds, especially those in healthcare, must know when to take decisive action versus being pragmatic. It's a skill that only comes with experience, which is not abundant on the employment market, especially in the candidate pool readily available to health organizations in rural areas.
HORNE offers CFO expertise to you, wherever you are.
As a leader, you're well aware that a rural community's healthcare needs, on a per-patient basis, can be just as extensive as healthcare needs in suburban communities. Rural populations tend to be at higher risk due to income and lifestyle factors and their payer mix tends toward government sources. These factors make it a challenge for systems outside of metropolitan areas to provide the best care while remaining profitable.
Outsourced financial expertise can bring the right minds to your administration at the right time, at a predictable cost. To learn more about outsourcing for your healthcare organization, contact HORNE LLP.